This is what a handful of our customers say about us.
With the reduction of IT staff over the last few years, Hornby has had a much greater reliance on consultancy for its Unix and Informix support. Multisoft UK has been able to provide this additional expertise; in particular they have given us excellent response times to system failures and offer a reassuring technical knowledgebase.



Hornby Hobbies Ltd and Multisoft-uk will I am sure continue to build on their past relationship and would not hesitate in recommending others to use their professional services.



Peter Bell
Network Support Manager
Hornby Hobbies Ltd
www.hornby.com
We have used Multisoft UK for the last 3 years to provide us with a Unix server and support. The service we have received over that period has been outstanding, and I would have no hesitation in recommending Multisoft UK to other businesses.



Mr Debasis Mukherjee
Systems & Administration Manager
Sanyo Speechtek Ltd
I have subcontracted services to Multisoft for several years, primarily for technical work. The Multisoft team can normally be relied on to produce high quality work in the tight timescales that we require. They back up their work with an after-sales service that is of a high standard and which guarantees satisfaction for our end customers. I can recommend them.



Mark Whitwam
Professional Services Manager
SSA Global Technologies
www.max-international.com
From the initial contact and service supplied to Crown in providing a server and UNIX based operating software some 4 years ago and as a result from the ongoing service, response and confidence in the employees of Multisoft Crown had no hesitation when recently updating the existing server and operating software in asking Multisoft again to supply a bespoke server complete with Unix operating software and proprietory software and migrate existing records and data.



Richard Llewellyn
General Manager
Crown Artist Brush


"MultiSoftUK has always been very flexible in its approach and ready to assist promptly in the event of a systems recovery".
"MultiSoftUK have highly developed technical skills in the Unix and MAX infrastructure arena, and in associated Windows-based developments and have successfully developed MAX-related solutions for us"
"MultiSoftUK staff have always been pleasant, approachable, knowledgeable and professional, and possess the appropriate business knowledge that is important in both the development and support of IT solutions"



Chris Prevett
IT Manager
Huntleigh Nesbit Evans
Multisoft have provided the Elliott Group with quality training, technical advice and support. We would highly recommend them and would use them again in the future.



Jan Staniforth
Elliott Group
www.elliott-group.co.uk
Technical Concepts International
Technical Concepts International Ltd based in Stevenage offer world class hygiene products for the washroom. We are an industry leader in automatic air care systems, automatic hygiene and odour control systems and hand care products for the washroom. We have found the services offered by Multisoft UK to be of an excellent quality with superb staff and excellent support facilities. Technical Concepts have used Multisoft UK for all of its computing needs to held local IT staff extend the computing requirements of a business which has seen business growth in excess of 10% for the last 5 years. The Multisoft UK company has assisted with our ERP system, Windows business server and most of our printing requirements. We would have no problem is recommending the staff within this company to any other business requiring computer backup and support. The Multisoft UK staff are professional and reliable, everything a dynamic business like our requires. As always the quality matters when your own business needs it, and Multisoft UK fit that requirement exactly.



Steve Doidge
IT Manager
Technical Concepts International
www.technicalconcepts.co.uk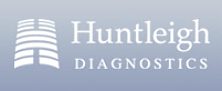 Having employed the services of MultiSoft UK on a number of occasions over the years, we have found their consultants to be very professional in their approach to technical problem solving and support. Their willingness to go the extra mile has not gone unnoticed. For future reference, we would certainly consider using their services again should the need arise.



Noel Collins
IT Manager
Huntleigh Healthcare Ltd
www.huntleigh-diagnostics.com
I have used Multisoft UK many times in the past and have always found their service second to none. Whether it be hardware or Software I expect my installation to be right first time. Multisoft can offer me this level of service.



Mark Powell
IT Manager
Meggitt Aerospace
www.meggitt.com
Top